About Kimo's Furniture Maui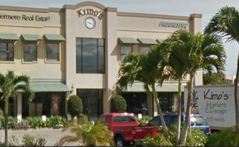 Kimo's Furniture Maui was established in 2004 as a family owned, family run business. We specialize in high-quality furnishings that are designed to please and built to last. Our motto at Kimo's is Quality * Service * Value . We strive to give our clients the best quality, the finest service and the most value for our products. We offer free delivery to most locations on Maui, and our in-house designer can help you make the right choice for your home, condo, or vacation rental.

If you don't find what you're looking for in our showroom we can help you design a couch, sofa sleeper, love seat, sectional or chair to your exact specifications. You'll be able to choose from our huge selection of fabrics and furniture styles to create a piece of furniture that looks and feels just right. We have an exclusive contract with a top-of-the line manufacturer in Los Angeles and we can usually get the custom piece to your door in four to five weeks after placing your order. No other furniture store on Maui has a turn-around time that can compete with ours. Furthermore, we offer free delivery to most places on Maui and we'll even take away your old bed or sofa at no extra cost. We treat our customers the way we'd want to be treated, and your satisfaction is always our top priority.

Come visit Kimo's Furniture Maui to find out what we have available and how we can help you create a place that feels as good as it looks!


"Sometimes it's hard to find what you're looking for as far as furniture goes on Maui. I found the perfect sectional and bedroom set at Kimo's. The owner Richard was so helpful and easy to work with. I'll definitely go back to Kimo's when it's time to buy more furniture!" - Lani W. in Kihei

Like us on Facebook to find out about new items, special events and upcoming sales!